You can export Requests that can be shared with other users running Foxfire! on separate machines or environments. A single Export file may contain multiple requests and retain the folder structure. Requests are exported to a file with an FFX extension. After they're exported, you can send them to other users or use the exported files as backup.

To export a Request:

Select the Request(s) that you want to export.

Choose Export from the File Menu. (Or choose Export Folders from the View menu.) The folder Export Folders is displayed at the bottom of the screen.
Drag the Requests you want to export from the Request list to the Export list.(Note: As a shortcut you can right-click on the Request and select Export instead of doing steps a and b. To select multiple Requests, hold the CTRL key while you click on each Request).)


Click Export. The Export Request Definitions dialog box appears.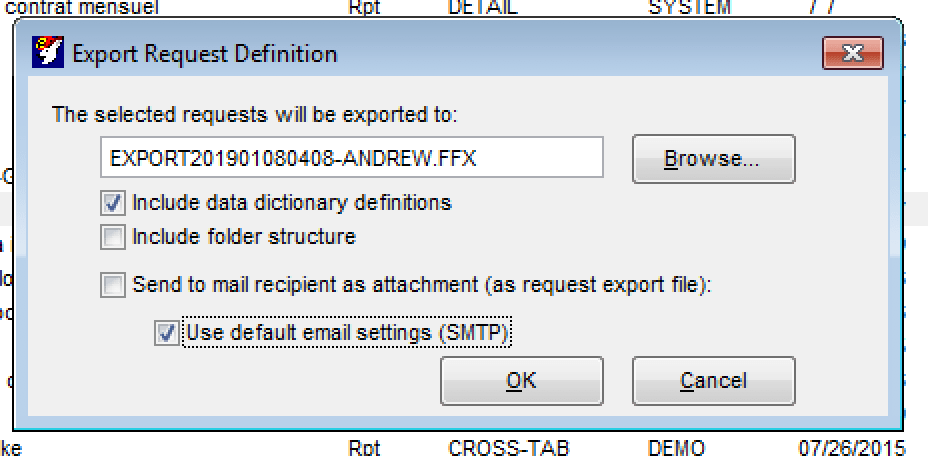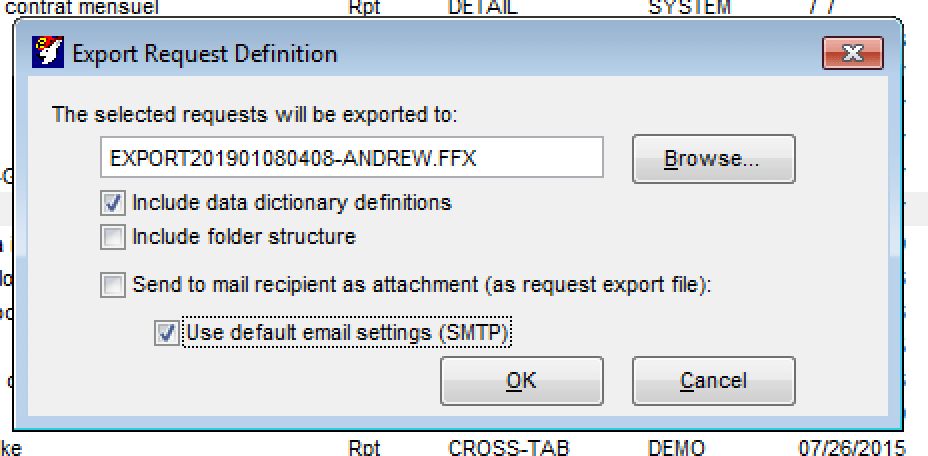 You can change the name of the export file and the location where it is saved.

Check the "Include data dictionary definitions" check-box if you want to include the definitions in your export file.

Check the "Send to mail recipient as attachment" check-box if you want to send the Request by email now. (You will be prompted for the email address after you click OK.)

Uncheck the "Use default email settings" check-box (it's checked by default) if you need to specify a different mail sever.

Click OK. Your exported file will be saved in the Saved Exports folder.