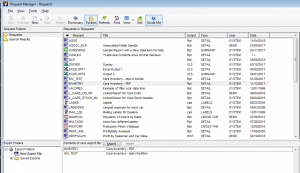 The Request Manager holds all of your reports in one place, making them easy to find and manage.
With security, reports can be run by other users or kept away from prying eyes.
Reports can also be exchanged with users in different locations or with your IT support person if you run into problems and need help.